Visit the Golden Lion Tamarins with Rionative !  We provide private tours twice a week under request and the tour takes about 7 hours. For more details contact us at: contact@rionative.com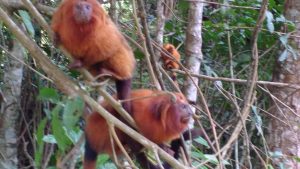 Golden Lion Tamarins(GLTs) are an endangered species native to Brazil's Atlantic coastal rainforest in the area just about 100km / 63mi north of the city of Rio de Janeiro. Only about six percent of this rainforest remains. Estimates of the numbers of animals in the wild have varied over the years, and it has only been relatively recently (since 1990) that estimates have been made for the full extent their historical range.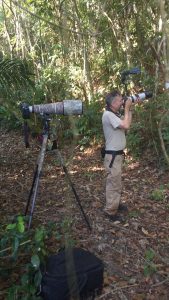 There are 650 GLTs in the reintroduction population, including several generations of GLTs that have been reintroduced. As of May 2006, the wild populations of GLTs include: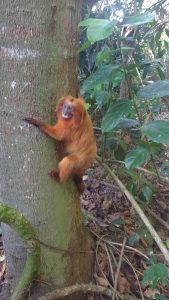 300 in the Poço das Antas Biological Reserve (6,300 hectares—see note about predation events below) 250 in the Fazenda Uniao Biological Reserve (3,200 hectares). This population was established by translocating moving) GLTs from other smaller threatened forests to the Reserve in the 1990. 300 in several populations established on private land through the Reintroduction Program (covering about 3,200 hectares of forests)
All together, there are about 1,500 golden lion tamarins living in the wild. In addition to these, there are about 450 golden lion tamarins in 150 zoos around the world.
For Custom made itineraries to Brazil please email us at contact@rionative.com