Roberto Burle Max Gardens (Price per person)
R$600,00
4 hours (under request)
Roberto Burle Marx (Sao Paulo, 1909-Rio de Janeiro, 1994) is known internationally as one of the most important landscape architects of the 20th century. An artist of multiple facets, besides being a landscape designer he was also a remarkable painter, sculptor, singer and jewerly designer. The Garden is located outside Rio in the estate of Barra de Guaratiba where he bought in 1949 a 365,000 square meter / 100 acres . Visitors can see more than 3,500 species of plants, an extraordinary collection of religious images and pottery from the River Jequitinhonha Valley, and, of course, Burle Marx's own paintings.
Inquire Us
Optional Tours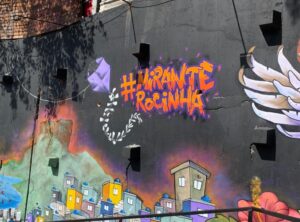 Favela / Slum Tour (price per person – minimum of 2 people)
2 hours tours – customize your tour to fit a minimum of 5 hours
It is an illuminating experience for those looking for an insider point of view of life in this very different distict of Rio de Janeiro. The tour introduces you to another Rio, within Rio city: the favela. There are close to 950 favelas in Rio. Mostly placed on former public areas on the hillsides, they are now home to 20% of Rio's population, however they remain a mystery for most people who don't live there. The tour is not only to explain about favelas, but to give you a whole new understanding about different aspects of Brazilian society.
R$

600,00