Roberto Burle Max Gardens (Price per person)
R$600,00
4 hours (under request)
Roberto Burle Marx (Sao Paulo, 1909-Rio de Janeiro, 1994) is known internationally as one of the most important landscape architects of the 20th century. An artist of multiple facets, besides being a landscape designer he was also a remarkable painter, sculptor, singer and jewerly designer. The Garden is located outside Rio in the estate of Barra de Guaratiba where he bought in 1949 a 365,000 square meter / 100 acres . Visitors can see more than 3,500 species of plants, an extraordinary collection of religious images and pottery from the River Jequitinhonha Valley, and, of course, Burle Marx's own paintings.
Inquire Us
Optional Tours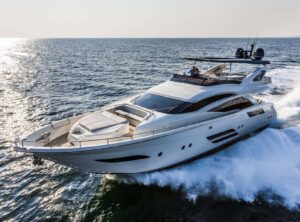 Boats & Yachts charter
Rio de Janeiro, Angra dos Reis, Buzios & Paraty.
Leisure, business corporation and Educational purposes
The State of Rio de Janeiro enjoys one of the most beautiful, dramatic settings of any city in the world and one of the best ways to see it is from the ocean.
We offer private day trips of Guanabara Bay with sunset , Buzios, Angra & Paraty and ocean cruise reveals the Rio and its famous landmarks in all their glory.
Relax on a comfortable boat while you admire the magnificent cityscape backed by the iconic Sugar Loaf and the towering mass of Corcovado. See Rio's historic buildings, legendary beaches and famous neighborhoods and look out for seabirds and other marine wildlife.
TOURS UNDER REQUEST