Highly experience and quality tour operator for not just Rio de Janeiro but all of Brazil!
Eugenio Souza and Rionative is a highly experience and quality tour operator for not just Rio de Janeiro but all of Brazil and have been providing Peruvian Secrets Ltd UK with all tourist services for many years. During this time we have never received a customer complaint, indeed we have had nothing but positive feedback. Eugenio's attention to detail andcommitment to the client's needs is by far the best service in Brazil, his knowledge of his country is extensive and his ability to present all information in a way that is fully understood makes for a unique and rewarding experience. By providing a high level of personal attention and private transfers, customer security is at its best, I have found his pricing is comparable toother companies but with such a high level of service he offers excellent value for money.
I would have no hesitation in recommending Rionative to anyone looking for a safe and rewarding holiday to Brazil.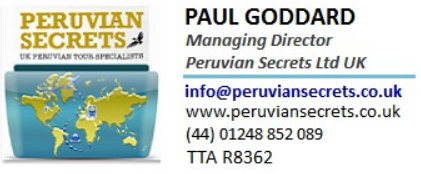 ---
Amazing Rio with Rionative
Reviewed march, 2016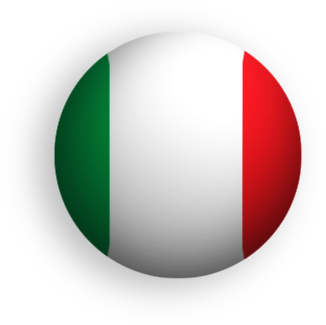 Thanks to Eugenio from Rionative, we had a amazing city tour of RIO! We did a one day tour of the usual touristy as well as the hidden gems of the city. Eugenio is very friendly, funny and great guy. He arranged for our airport pick up and was the only guide who patiently replied to all my emails before we got to Rio. We highly recommend him to everyone who wants to feel the city!!
Paulo – Italy
---
Eugenio from Rionative the BEST.
Reviewed march, 2016

Thank you Eugenio from Rionative for giving us such a wonderful introduction to Brazil. We found it very informative and learnt so much from you about life and culture of the country. It was a pleasure to be with you.
With our very best wishes and hope to return soon.
Judy and Jon Menton – USA
---
Eugenio from Rionative Tour Operator Is the BEST!
Reviewed January 23, 2015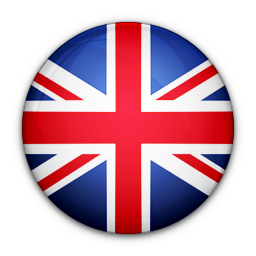 Eugenio is the best ! He was very considerate of our needs especially my physical handicap of using a cane. He made sure he offered his arm for support while we navigated the crowded tourist crowd and he got a wheelchair whenever/wherever he could. I called him my angel. Eugenio is very knowledgeable and explained while he drove us around. He is also very personable,  joked and laughed with us, even sharing personal thoughts /feelings,etc. Everything went as planned and we all enjoyed him. He showed us the best part of Rio and the poor area as well. Eugenio was always on time and made sure he stayed with us until we bid goodbye at the airport just before we entered the passenger only zone. We highly recommend him for all that he is! Great guy! Our sincere thanks and appreciation for a job well done! "
Lysa – Manchester UK
---
Rionative – The Best Tour Operator In Rio!
Reviewed October 1, 2014

My husband and I recently relocated from the USA to São Paulo, Brasil, for a 2 year ex-pat assignment. Although we had visited Rio several times on our own, we decided to book a tour guide while visiting the city with our son and his girlfriend in May. Six weeks prior to our trip, based on excellent reviews on TRIPADVISOR, I made arrangements for a full day Rio tour with ANOTHER highly ranked, english speaking guide. Just 2 days before our scheduled tour, he couldn't make it, so he arranged for Eugenio from Rionative to take his place. Honestly, I was somewhat skeptical… Eugenio was in our hotel lobby well before the designated meeting time (a pleasant surprise since most Brazilians are chronically late!). He was warm, friendly, and very informative. He had a great and efficient plan to see the highlights in Rio, yet he was also open for any suggestions. We thoroughly enjoyed the day and learned so much about the city (which he takes great pride in). Eugenio went above and beyond my expectations (and his english is excellent)! He truly made us feel like family. Our experience was so good that we booked another RIO tour with Eugenio when my friends from California visited last week. We had a blast! He also offered his help, suggestions, and expertise in other travel arrangements like hotel/airport transfers, travel itineraries, and accommodations. He is a wealth of information. Without a doubt, Eugenio is the #1 Rio tour guide. We highly recommend him!
Lisa – USA
---
Rionative & Eugenio Souza – The best Tour Operator in Rio.
Reviewed October 1, 2014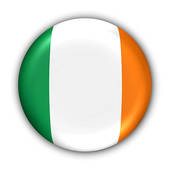 Eugenio from Rionative is one of a kind when it comes to tours. We've travelled all over the world (31 countries so far) and we've never met a nicer, more down-to-earth person as Eugenio. He not only showed us the sights in and around Rio, but also took us to his home to eat and have a few drinks with for a Brazil World Cup game!! That was an experience that you don't get everyday and one that we'll remember for a long time. We would have no problems recommending him to any of our friends that visit Rio – in fact, we'd make sure to tell them to call him, as he knows everyone in the city, and everyone knows him! That's a true sign of a great tour guide in our opinion. Thanks for a fantastic experience in Rio Eugenio. Miss you BUT see you soon 😉
Carlo and Florence
www.nextstopwhoknows.com
Travelled in June 2014 as a couple
---
Working Partners: