Rio by Night at Lapa (dinner not included)
R$550,00
5 hours with stop for dinner.
Lapa , an old and charming area of Rio de Janeiro, features some fabulous mansions which have been restored into works of art during a recent cultural renaissance. Lapa is now one of Rio's most popular night spots, with many people enjoying the street parties, samba clubs and other bars. The best concerts, delicious food and beautiful people, make this place different from the rest! The informal atmosphere is one of the main characteristic of Lapa's neighborhood. Many famous Brazilians music atrists perform here.
Inquire Us
Optional Tours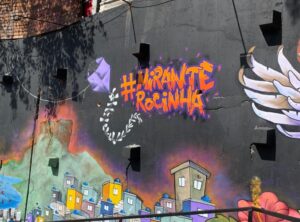 Favela / Slum Tour (price per person – minimum of 2 people)
2 hours tours – customize your tour to fit a minimum of 5 hours
It is an illuminating experience for those looking for an insider point of view of life in this very different distict of Rio de Janeiro. The tour introduces you to another Rio, within Rio city: the favela. There are close to 950 favelas in Rio. Mostly placed on former public areas on the hillsides, they are now home to 20% of Rio's population, however they remain a mystery for most people who don't live there. The tour is not only to explain about favelas, but to give you a whole new understanding about different aspects of Brazilian society.
R$

600,00