Description
Fernando de Noronha
The Best Beach Honeymoons …leave the crowds behind …we've found the best 'off-the-beaten path', beach destination.
Welcome to the "place of paradise", in the middle of Atlantic ocean. Declared a Marine National Park in 1988, this beautiful area boasts many unspoiled beaches, crysal clear waters and facinating wildlife. It is also the "diving mecca" for divers from all over the world.
The principal island is 17 square kilometres and it is located 545 km from the coast of Pernambuco and 360 km from the coast of Rio Grande do Norte. It has a population of approximately 3,000 people. Around it, there are about 20 other islands that make up this 'Paradise on Earth', counting a total of 26 square kilometres. Tourism here has been developed in a sustainable way, creating opportunities for a balanced meeting between man and nature, in one of the most important ecological sanctuaries in the world.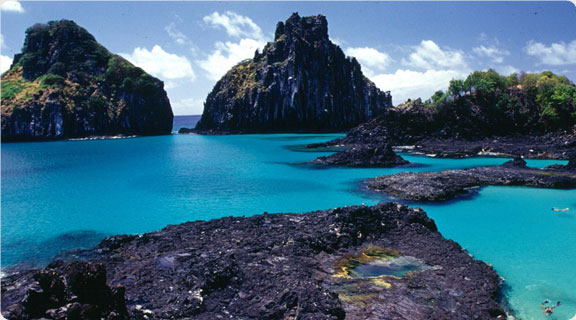 Fernando de Noronha Packages…
Explore 'Paradise on Earth'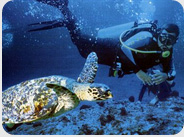 with exclusive Rio Native Packages
Rio Native offer a huge variety of exclusive tours and excursions in and around Fernando de Noronha including, scuba diving, fishing watersports .Enjoy this unique area to it's fullest, please enquire for further details »